Testimonials
What people have to say about us!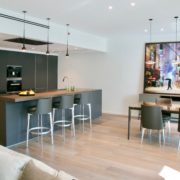 Our Dubai Marina home is bright and airy and we were looking for a sleek, urban looking kitchen that is unique.
After visiting all the major German Kitchen brands in Dubai, we decided to work with GOETTLING INTERIORS due to their superb product, excellent knowledge in designing kitchens and great customer service.
We chose next125 by Schueller (made in Germany) for our kitchen brand because of their bespoke design philosophy, all the latest innovations and great value for money. Every minor detail was looked into and Team Goettling's meticulous approach to kitchen planning resulted in our perfect dream kitchen!"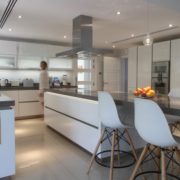 Click here to see the pictures  >>
"Thanks to Oliver, Nisha and Nikos for their wonderful customer service from start to finish. Their team worked hard on creating the exact design to suit our requirements and delivered a superb product which we love. Would recommend to all."
Kind regards,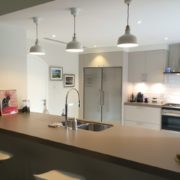 "Dear Oliver,
Pauline and I want thank you again for your time, expertise, patience and charismatic support. We truly appreciate it, and again the services you offer are world class – and to me, they are at this level not only because of the quality of the location, products and services, the extra difference is that you do it in a genuine and authentic fashion. It is boutique and organic and it feels very personal – we can truly see a mergence between who you are, your values, your experience, the brand and your vision. The results being what matter the most in the end, I can easily say your team and company have surpassed our expectations and the best is that you have done so while giving us a great experience in this process. thank you again."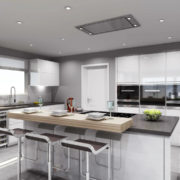 "Dear GOETTLING Team,
Just been over to the house and WOW what a fantastic job you guys have done both in our SCHUELLER kitchen and with what you were given in the utility room, your team has even made Ikea cabinets look fantastic.
Thank you so much, we are very impressed with the workmanship.
Your whole team is outstanding from start to finish."
Yours Sincerely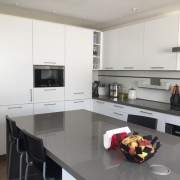 "I have to say I am thoroughly and totally impressed every step of the way with GOETTLING in getting my new german kitchen installed. I have had builders and tradesmen from all disciplines in lots of different countries and generally there will always be some sort of fallout. However, GOETTLING is a breath of fresh air (clean, efficient, tidy, respectful and professional) so I thank you for doing a splendid job."
"Everything was completed perfectly. We are happy that we have achieved this quality project with the lovely team.
Many thanks for the professional coordination and support of GOETTLING INTERIORS."
"Oliver and his team were a pleasure to work with. Right from the kitchen design concept at the start when we discussed our ideas, throught to completion of the project, everything was explained and executed with precise detail to make sure that the kitchen delivered was perfect. Nothing was too much trouble, and the attention to detail was fantastic, which is something that sometimes can be lacking here in Dubai. I would  have no hesitation to recommend Goettling Design as the company you can absolutely trust, to make sure you have the kitchen of your dreams. Best regards, Belinda"
"We are so happy with the kitchen. I feel we have been transported from the 50s…. the whole villa seems so much lighter. The kitchen is like a dream… When I come downstairs I still can't quite believe it is ours. We are sure we will have lots of fun. Thank you for your patience and the whole team for the hard work on site. A great job and we will definately be recommending GOETTLING DESIGN to others…"